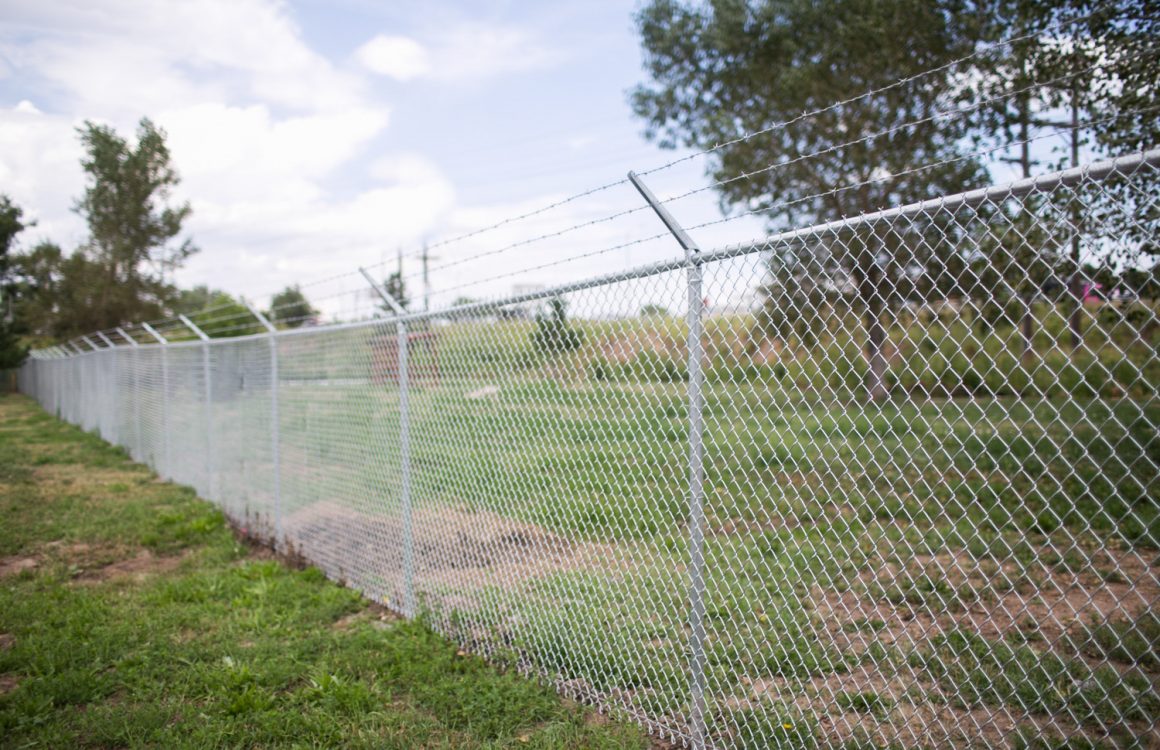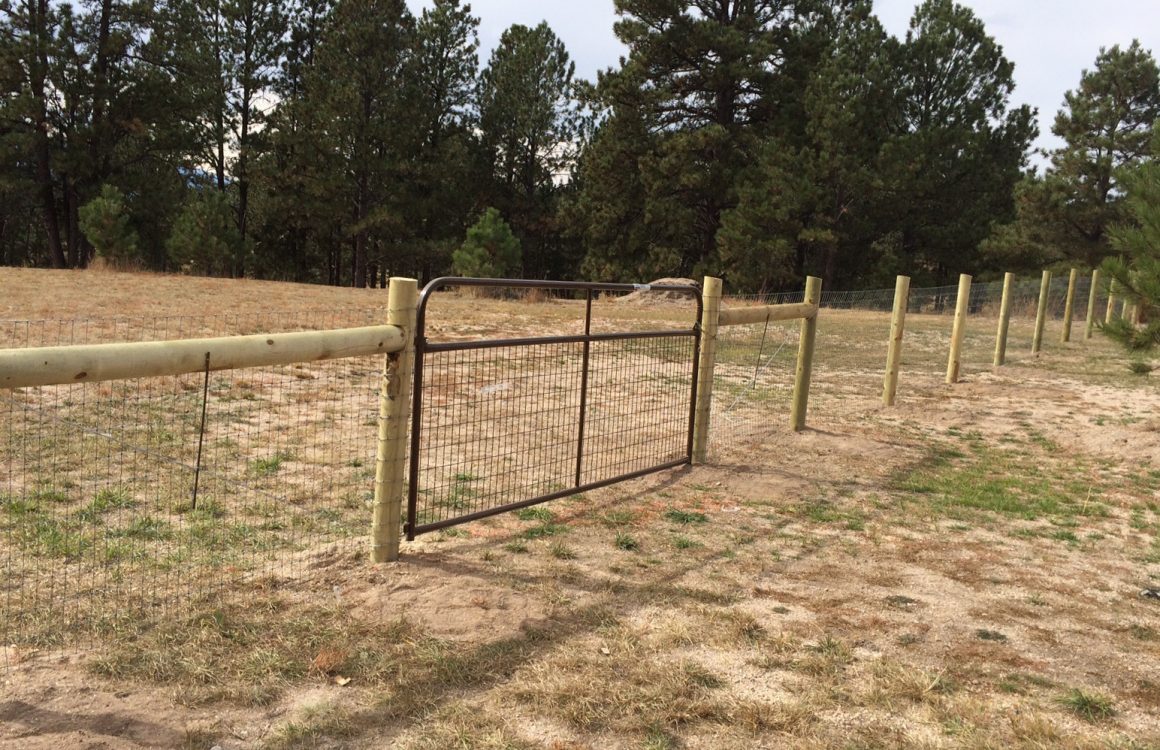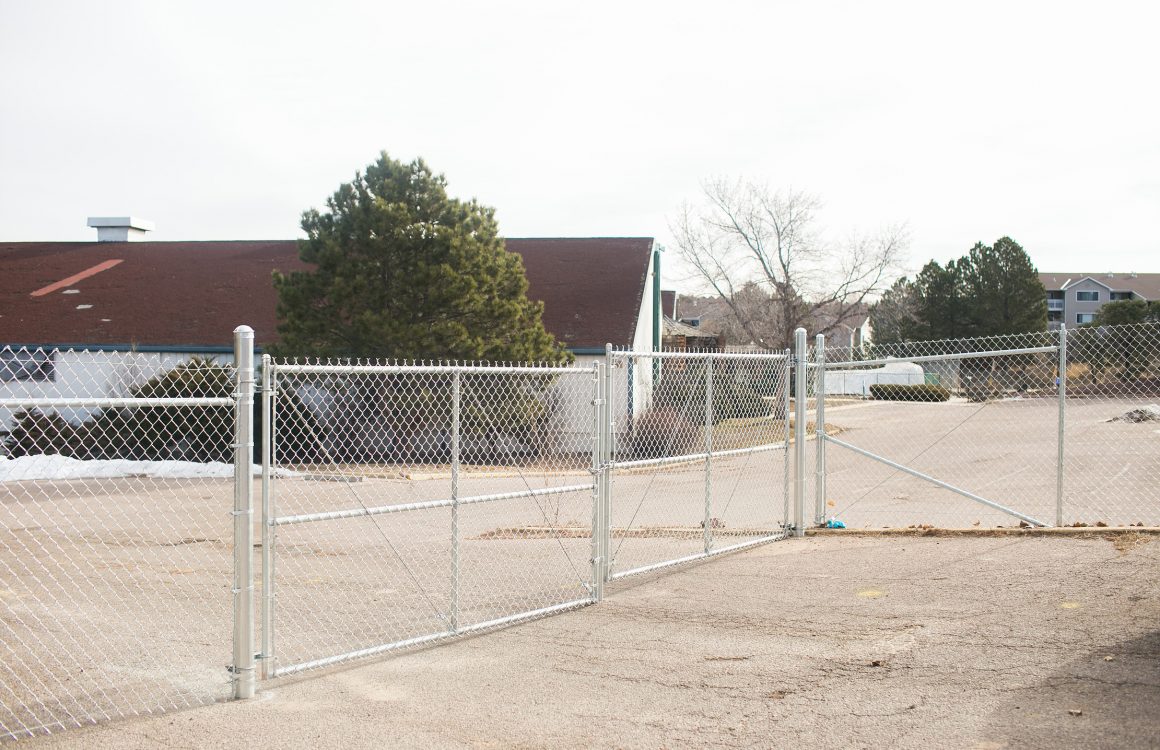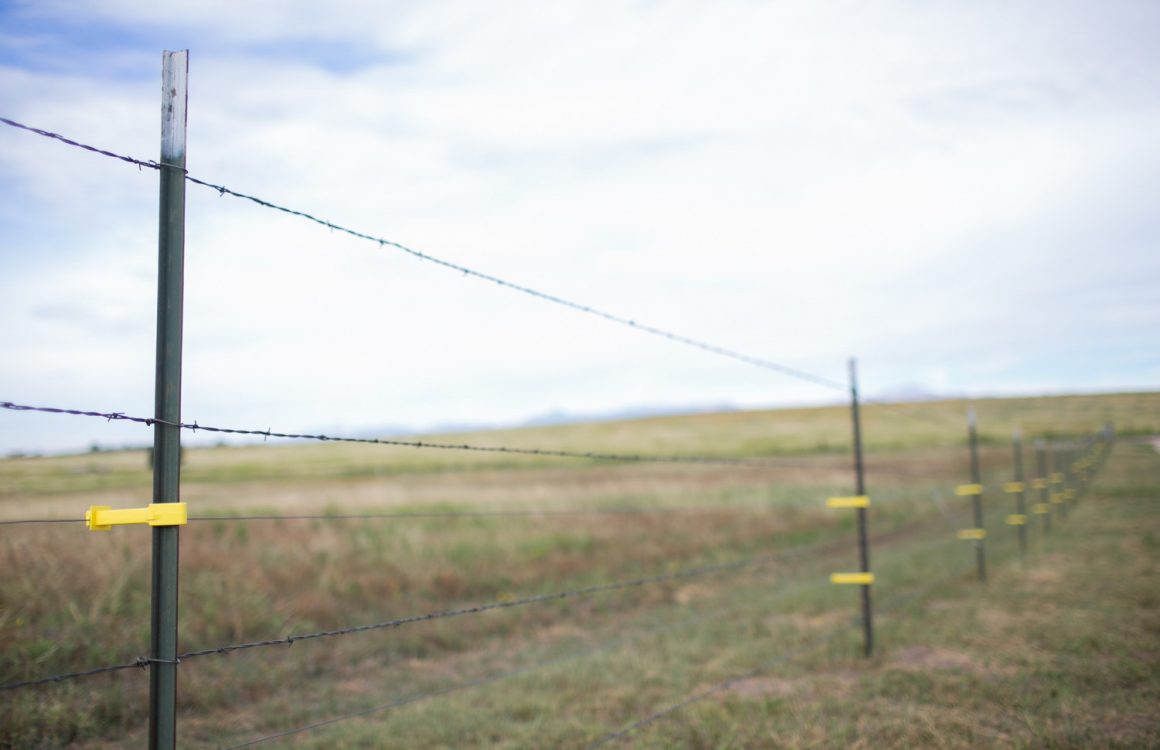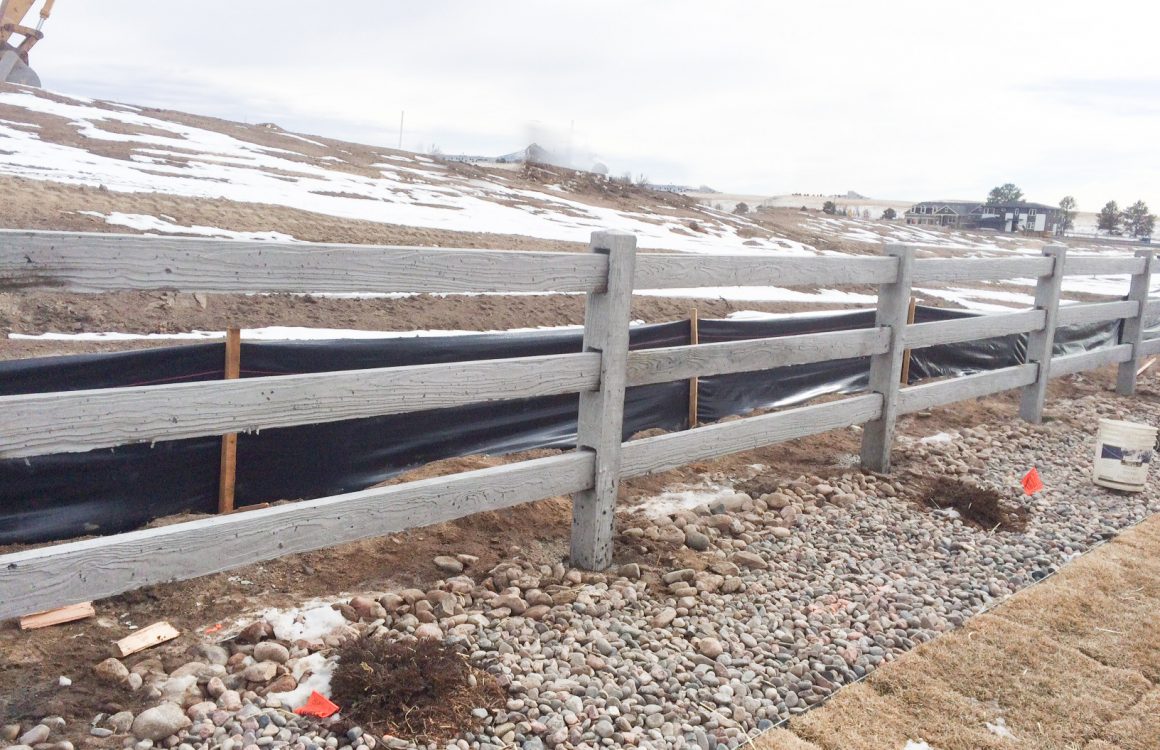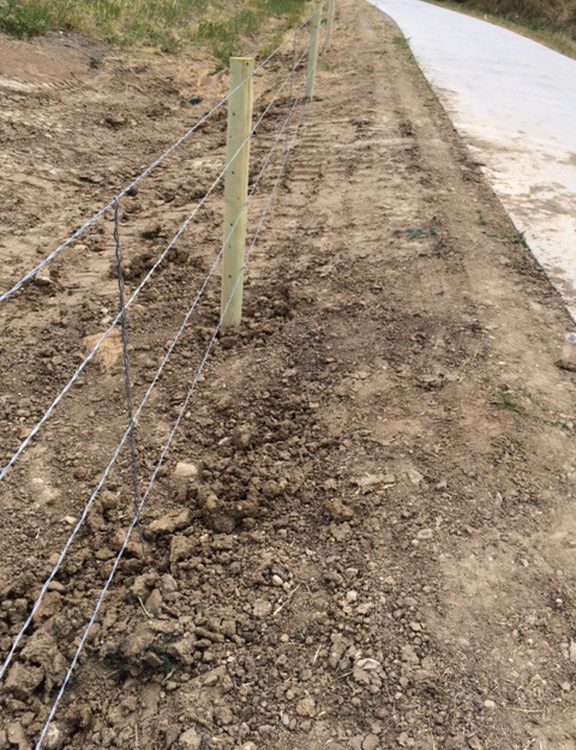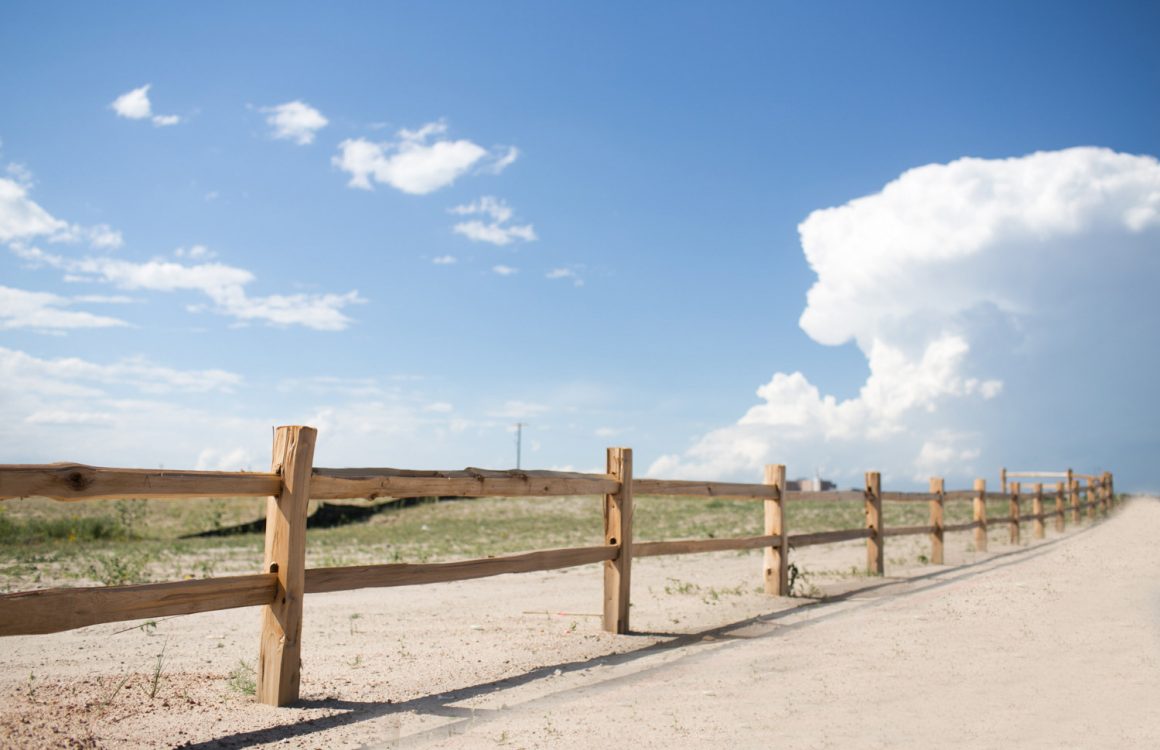 3-Rail Ranch Fence
This sturdy working fence serves as a mainstay for western ranch property and residences alike. It features treated 6×6 posts with 2×8 rails, and can be stained or painted as you desire.
3-Rail Vinyl Fence
This is a classic-look ranch rail fence that boasts the advantages of maintenance-free vinyl.
Commercial/residential Chain Link Fence with Gate Options
Simplicity, safety, and durability are the hallmark of this classic fence system.
No Climb Horse Fence
This custom designed working fence features round treated posts with 2×4 spaced runners making it a safe "no-climb" equine fence system.
Post and Dowel Fence
This popular working fence is designed with round treated posts and peeler-style round rails. It can be built with multiple numbers of rails and be outfitted with a variety of metal fencing fabric.
4-Strand Smooth Barbless Wire
This working fence features barbless, 18, 15.5, or 12  gauge galvanized wire strands and round steel posts.
3-Rail Concrete Fence
This contemporary ranch-style fence represents a genuine and substantial upgrade to the traditional wood and vinyl ranch styles. Cast and steel-re-enforced concrete posts and rails create a beautiful and extremely durable maintenance-free fence.
Commercial Chain Link Security Fence
For the maximum in cost-effective security and property protection choose this 6′ Chain Link fence with a 3-strand barbed wire topper. A variety of gate options are available.
California Chain Link Fence
This is a west coast design that bridges the functionality of a working fence and the beauty of an ornamental system, this fence really shows off its style here in the Rocky Mountains. This beautiful and practical working fence features galvanized or vinyl coated chain link fabric framed by round 4×4 cedar posts and 2×4 top and bottom cedar rails. It's an eye-popping alternative to standard chain link fencing.
Crossbuck Fence
This rail-style working fence crosses the line into genuine architectural beauty. The name is derived by the x-shaped rail patterns, but your options do not stop there. Post size, post caps and top and bottom rail configuration patterns all be combined to make this rugged working fence an expression of your unique tastes.
4-Strand Barbed Wire Fence
The fence that tamed the West!  This classic 4-strand barbed wire is the ultimate working fence.
Welded or Woven Wire Field Fence
Utility, economy, and security are the advantages offered by the many heights and styles of wire field fence. Combinations of posts, wire fabric, and gate options can be adapted to your specific needs.